Build Out Will Make High-Speed Internet Available to Every Home
AireBeam, Arizona's fastest growing fiber to the home and fixed wireless Internet service provider, announced today it will begin construction of fiber Internet in Florence, AZ starting June 19. The city council of Florence awarded a franchise agreement to AireBeam at its June 5 meeting, after a unanimous vote to make high-speed fiber Internet available to every resident in the city.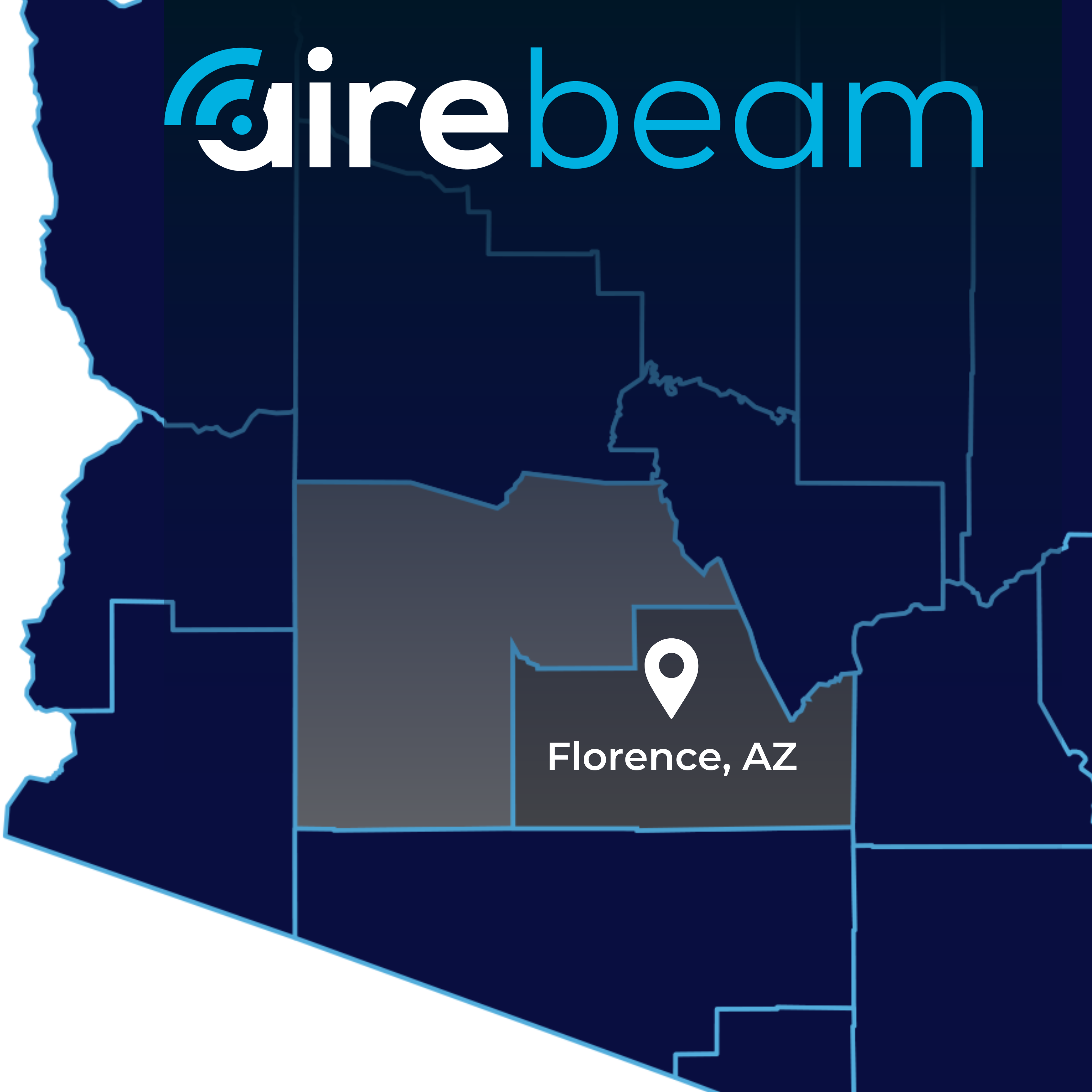 "We are excited to bring fast, reliable Internet to the city of Florence, just as we have to other communities in Pinal County," said Ben Elkins, CEO of AireBeam. "Fiber is the fastest technology in use today and we want to make it available to everyone in Florence. As a local company, we try to take care of our customers by offering phenomenal service at a competitive price so no one gets left behind."
According to Elkins, the buildout of fiber Internet in Florence will be fully completed in early 2025. It will be done in five zones in the city, one right after the other, and service will be turned on after each zone is completed. To keep track of fiber availability, one can sign up for notifications by visiting www.airebeam.com/florence.
AireBeam will provide fiber Internet up to 5 Gig, the fastest speed ever offered in the area by any provider, including plans for 500 Mbps, 1 Gig and 2 Gig. Through the Affordable Connectivity Program (ACP), there is also the option of 250 Mbps at a low cost. Fiber can improve download speeds by as much as 10 times over other so-called high-speed Internet options. Fiber optics are not only faster (they can send data at 70 per cent the speed of light) but they are also less susceptible to severe weather, resulting in more reliable Internet.
"The city of Florence deserves the highest quality service with the same high performing speeds that are available to others in the area," Elkins commented. "As a locally based company, we're happy to be a part of something that will improve daily life in the community. We are part of Pinal County, and our goal is to help bring well-deserved broadband technology to the people of Florence."
About AireBeam
AireBeam was founded in 2004 and is one of Arizona's fastest growing fiber to the home and fixed wireless Internet service providers. AireBeam is locally operated and proudly serves Pinal and Maricopa Counties, Arizona City and the surrounding areas. Their mission is to provide affordable and accessible Internet access to rural areas in Arizona. AireBeam is a subsidiary of Boston Omaha Corporation (NYSE:BOC).